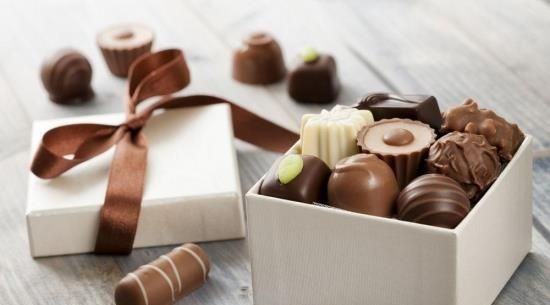 巧克力可以说是一项伟大的发明,不仅味道好,而且能够快速补充我们的体能。很多同学都说非常喜欢吃巧克力,小编也不例外,平时没事的时候,我都会买一块巧克力尝尝,感觉吃着巧克力看着电视,真的是一种享受,那么屏幕前的你,是否也喜欢吃巧克力呢,今天就跟着我一起来看看,世界巧克力十大品牌,绝对会让你对巧克力有一种新的认识。
1、Lindt 瑞士莲;
瑞士莲(Lindt & Sprüngli)是一家瑞士巧克力与糖果公司,于1845年由David Sprüngli-Schwarz与其Rudolf Sprüngli-Ammann创立。
它的巧克力品牌包括Caffarel、Fioretto、Chirardelli,Lindor、Lindt(瑞士莲)、Nouvelle Confiserie和Swiss Tradition,涵盖了巧克力的所有相关产品,如杏仁糖、夹心糖、巧克力棒、巧克力脆饼、复活节巧克力蛋与巧克力兔子等。
Lindt在全世界有着很多忠实的拥护者。它的优点是幼滑细腻,入口即溶。这主要依靠Rodolphe Lindt 在1879年独特创新发明的"巧克力研拌工艺"。它的主要原理:研拌器是一个载有木或金属珠的容器,能发挥研磨作用。内里物料被研磨及混合之余,同时磨擦生热。此研磨过程用以制造巧克力,配料研拌长达78小时。如此长时间的研拌,使得可可与原料混合成幼滑、细致的如丝般绸滑乳状,散发出丰富的香味,这样才保持了它独有的口感和味道。直至今天,这一独特创新发明仍然被Lindt(瑞士莲)的巧克力大师们所采用。
Lindt & Sprüngli AG, more commonly known as Lindt, is a luxury Swiss chocolate and confectionery company. The origins of the company date back to 1845. David Sprüngli-Schwarz and his son, Rudolf Sprüngli-Ammann owned a small confectionery shop in the old town of Zurich, to which two years later a small factory was added to produce chocolate in solid form. With the retirement of Rudolf Sprüngli-Ammann in 1892, the business was divided between his two sons. The younger, David Robert, received two confectionery stores that became known under the name Confiserie Sprüngli. The elder brother, Johann Rudolf, received the chocolate factory. To raise the necessary finance for his expansion plans, Johann Rudolf converted in 1899 his private company into "Chocolat Sprüngli AG". In that same year, he acquired the chocolate factory of Rodolphe Lindt in Bern and the company changed its name to Aktiengesellschaft Vereinigte Berner und Züricher Chocoladefabriken Lindt & Sprüngli (United Bern and Zurich Lindt & Sprungli Chocolate Factory Ltd.). In 1994, Lindt & Sprüngli acquired the Austrian chocolatier, Hofbauer, and integrated it along with itsKüfferle brand into the company. In 1997 and 1998, respectively, the company acquired the Italian chocolatier, Caffarel and the American chocolatier, Ghirardelli, and integrated them into the company as wholly owned subsidiaries. Since then, Lindt & Sprüngli has expanded the once-regional Ghirardelli to the international market. On March 17, 2009, Lindt announced the closure of 50 of its 80 retail boutiques in theUnited States because of weaker demand in the wake of the late-2000s recession. Lindt & Sprüngli has six factories located in Kilchberg, Switzerland; Aachen, Germany;Oloron-Sainte-Marie, France; Induno Olona, Italy; Gloggnitz, Austria; and Stratham, New Hampshire in the United States. The factory in Gloggnitz, Austria manufactures products under the Hofbauer and Küfferle brand in addition to the Lindt brand. Caffarel's factory is located in Luserna San Giovanni, Italy and Ghirardelli's factory is located in San Leandro, California in the United States. After Lindt recorded net profits of 4.7 million in the 2011 calendar year, it was stated by the marketing team that its market share amounted to 29%, surpassing its past years.
2、GUYLIAN 吉利莲;
吉利莲是比利时著名的巧克力品牌,有"巧克力王国中的至尊"之称,是海洋贝壳巧克力的始祖。三十多年以前,在比利时一个叫Guy的小伙子,和一位名叫Liliane Foubert的姑娘,在爱情的名义下结为了夫妇,结婚典礼上他们收到了各种各样美丽的贝壳,这是源于比利时古老的传统--贝壳即代表最最珍贵的礼物也是对爱情最最美好的祝愿。
由于这种巧克力的美味及精致的的外形Guy和Liliane Foubert的贝壳型巧克力成为了当地非常著名的美味,也因此Guy和Liliane Foubert成为了海洋贝壳巧克力的鼻祖也创造了享誉世界的巧克力品牌--GuyLian,汉文称吉利莲。
Guylian (French pronunciation: [ɡilja?n]) is a Belgian chocolate manufacturer founded by Guy Foubert in 1960. The company takes its name from the combination of Foubert's first name (Guy) with that of his wife, Liliane. Guylian is perhaps most famous for their production of chocolate Sea Shells praline with different fillings. Guylian has been the major sustaining sponsor of Project Seahorse since 1999. In 2008 Lotte Confectionery from South Korea bought the company for $164 million. History Born in 1938, the son of a Sint-Niklaas baker, Guy Foubert developed his skills at the Antwerp School of Confectionery and Patisserie in Belgium. During his schooling, Guy Foubert was already selling hand-madechocolate truffles on the local market. The Chocolaterie Guylian was founded in 1960 and the name 'Guylian' is created by combining the first names of the bride and groom (Guy and Liliane). They started with a small production unit at home, producing pralines and chocolate truffles that were sold to local chocolate shops. Products Guylian sells pralines in gift boxes, individually wrapped chocolates, chocolate bars, chocolate truffles andnapolitains. Guylian is best known for its chocolate Sea Shells. Beside the original Guylian hazelnut praline, created by Guy Foubert in the 1960s, there are now other flavours available.
3、Godiva 歌帝梵;
1926年由比利时巧克力大师Draps先生发起,全力家族式经营;1937年Draps先生逝世后,由其四个子女延续传奇,留传至今。
从 GODIVA 歌帝梵创办人 Pierre Draps 的一生、Godiva 夫人的传奇、巧克力之都比利时,以至其享誉国际的顶级地位,GODIVA 歌帝梵是一个富有历史底蕴、传统气息、高贵优雅及创新意念的品牌。
在Godiva制造的超过200款的巧克力当中,有3款是为比利时皇室的盛事而特别设计的,其中最新的一款名为"Mathilde",是为纪念1999年比利时王子大婚而特别以王妃的名字命名的。除了比利时皇室,很多世界名人如美国前总统比尔·克林顿(Bill Clinton)、女星伊丽莎白·泰勒(Elisabeth Tailer)等都是Godiva的忠实Fans。
Godiva Chocolatier is a manufacturer of premium chocolates and related products. Godiva, founded inBelgium in 1926, was purchased by the Turkish Y?ld?z Holding, owner of the ülker Group, on November 20, 2007. Godiva owns and operates more than 600 retail boutiques and shops in the United States, Canada, Europe, and Asia and is available via over 10,000 speciality retailers. In addition to chocolates, Godiva also sells truffles, coffee, cocoa, biscuits, dipped fruits and sweets, chocolate liqueur, shakes, wedding and party favors and other items arranged in gift baskets. Godiva's signature package is the Gold Ballotin (French for "small, elegant box of chocolates"). Godiva also produces seasonal and limited-edition chocolates with special packaging for all major holidays. Godiva also has license agreements for the production of ice cream, cheesecake, coffee pods and liqueur that comes in several chocolate-related flavors. History Godiva was founded in 1926 in Brussels, Belgium, by Joseph Draps who opened his first boutique in the Grand Place in Brussels under its present name, in honour of the legend of Lady Godiva. The first Godiva shop outside Belgium was opened in Paris on the fashionable Rue St. Honoré in 1958. In 1966, the company's products reached the United States, where they were sold at luxury strip malls. The following year, it was purchased by the Campbell Soup Company. In 1972, the first Godiva boutique in North America was opened on New York's Fifth Avenue. By 2007 Godiva had annual sales of approximately $500 million. In August of that year, Campbell Soup Company announced it was "exploring strategic alternatives, including possible divestiture, for its Godiva Chocolatier business"; the company said the "premium chocolate business does not fit with Campbell's strategic focus on simple meals". On December 20, 2007, Campbell announced that it entered into an agreement to sell Godiva to Y?ld?z Holding based in Istanbul, Turkey, which is the owner of ülker group and the largest consumer goods manufacturer in the Turkish food industry. The acquisition was completed on March 18, 2008, for $850 million.
4、FERRERO ROCHER 费列罗;
费列罗巧克力 (Ferrero Rocher),国内称为费列罗榛果威化巧克力,是享费列罗工厂誉全球的巧克力品牌。费列罗巧克力开创多层式用料:外层铺满巧克力碎和果仁,里层有威化、软巧克力和一粒完整的榛子,带来多重口感的享受:夹着果仁的巧克力外衣脆脆的,里面的巧克力心柔软浓滑,甜而不腻入口即化。每颗费列罗巧克力的热量是27卡路里。
Ferrero Rocher is a spherical chocolate sweet made by Italian chocolatier Ferrero SpA. Introduced in 1982, thechocolates consist of a whole roasted hazelnut encased in a thin wafer shell filled with hazelnut cream including vegetable oil and covered in milk chocolate and chopped hazelnuts. The sweets each contain 73 calories, and are individually packaged inside a gold-coloured wrapper. Rocher comes from French and means "rock". Ingredients: Milk chocolate 30% (sugar, cocoa butter, cocoa mass, skimmed milk powder, concentrated butter, emulsifier: lecithins (soya); vanillin), hazelnuts (28.5%), sugar, vegetable oil, wheat flour, whey powder, fat-reduced cocoa, emulsifier: lecithins (soya), raising agent (sodium hydrogen carbonate), salt, vanillin. May contain traces of almond. Advertising In most English-speaking countries, Ferrero have concentrated on advertising the Rocher chocolate, and allowed the associated recognition of their company brand name to sell other Ferrero chocolate types. In the United Kingdom the 1990s advertisement series based upon a party in a European ambassador's official residence has been repeatedly parodied in popular culture (see references in the section below) and taken on a reputation for having limited artistic value. Nonetheless, the extent of popular reproduction and mimicking must suggest a high degree of success in strict advertising terms. The opening voice-over (voiced by UK actor Jonathan Kydd), "The Ambassador's receptions are noted in society for their host's exquisite taste that captivates his guests", together with the on-screen comments of guests such as "Eccellente" and "Ambassador, with these Rocher, you're really spoiling us", remain widely recognised and quoted in the United Kingdom. The concept of a butler wandering between party guests holding a silver tray with a pyramid of Ferrero Rocher has become a trope and a popular stereotype of diplomacy in general. There has been discussion about the socio-economic targeting of the advertisement, and the extent to which it may or may not be insulting to the more down-market audience to whom it was presented as an aspirational brand by means of an Italian advertisement dubbed in English, such as this quotation from the New Statesman: "Within this inner sanctum of the smart set, a distinguished manservant glided silently through the moneyed throng, with a pyramid of golden baubles, perched on a silver salver, offering a huge piled plate of the sweets to the guests at an embassy party."
5、HERSHEY'S 好时;
好时(HERSHEY'S),北美地区最大的巧克力及巧克力类糖果制造商;好时镇拥有3家现代化的巧克力工厂,是世界上最大的巧克力产地。每天生产的巧克力仅KISSES一个品种就多达3300万颗。 1894年,Milton Hershey先生在他的出生地---美国宾夕法尼亚州中部的一座小镇上创建了世界上最大的巧克力工厂,牧场专送的新鲜牛奶,精心筛选的可可豆,加上传统的经典工艺,使得HERSHEY'S巧克力纯正幼滑,滋味浓烈。整座小镇变成了一个巧克力香味满溢的糖果王国,因此人们称它是"世界上最甜蜜的地方"。
The Hershey Company The Hershey Company (NYSE: HSY), known until April 2005 as the Hershey Foods Corporation and commonly called Hershey's, is the largest chocolate manufacturer in North America. Its headquarters are in Hershey, Pennsylvania, which is also home to Hershey's Chocolate World. It was founded by Milton S. Hershey in 1894 as the Hershey Chocolate Company, a subsidiary of his Lancaster Caramel Company. Hershey's products are sold in about sixty countries worldwide. Hershey is one of the oldest chocolate companies in the United States, and an American icon for its chocolate bar. It is one of a group of companies established by Milton Hershey. Other companies established by Milton Hershey include Hershey Trust Company, and Hershey Entertainment and Resorts Company, which runs Hersheypark, a chocolate-themed amusement park, the Hershey Bears minor professional hockey team, Hersheypark Stadium and the GIANT Center. Most of the employees for the factory come from the surrounding counties, towns, and boroughs, such as Lebanon County, Hummelstown, South Hanover, and Harrisburg. Hershey's Chocolate World Hershey's Chocolate World is the name of Hershey's visitor center in Hershey, Pennsylvania, United States. Open year-round, Hershey's Chocolate World offers marketplace shops and restaurants, specializing in Hershey's chocolate products. Attractions include the Really Big 3-D show, the Hershey Trolley Works, Factory Works Experience, and a free Chocolate Tour ride. Hershey's Chocolate World is located off of Hersheypark Drive, in Hershey, PA, and is in an entertainment complex which also includes Hersheypark, Hersheypark Stadium, Hersheypark Arena, Hershey Museum, and Giant Center. Although Hersheypark and Chocolate World are in the same complex, both operate independently of each other. Chocolate World is owned by The Hershey Company while Hersheypark is owned by Hershey Entertainment and Resorts Company (HERCO). However, The Hershey Company and HERCO are both owned by the Hershey Trust Company. Parking is available via a separate lot which is free for the first three hours only, or via the Hersheypark parking lot (when the park is open), which offers a tram service to and from Hershey's Chocolate World. While the facility is open year-round (except Christmas), hours vary depending on the season, ranging anywhere from 9 am to 11 pm.
6、M&M'S 玛氏;
M&M's是美国的一种巧克力豆品牌。2004年,M&M's 被评为美国最受喜爱的广告标志。M&M's的广告语"只溶在口,不溶在手"也被广告周刊评为2004全美第一广告名句。1941年,M&M's?牛奶巧克力正式诞生。由弗瑞斯特 玛氏的玛氏公司及好时公司一同打造。
M&M's (named after the surnames of Forrest Mars, Sr., & Bruce Murrie of Hershey's) are "colorful button-shaped candies" produced by Mars, Incorporated. The candy shells, each of which has the letter "m" printed in lower case on one side, surround a variety of fillings, including milk chocolate, dark chocolate, crisped rice, mint chocolate, peanuts, almonds, orange chocolate, coconut, pretzel, wild cherry, cinnamon, raspberry, and peanut butter. M&M's originated in the United States in 1941, and are now sold in as many as 100 countries. They are produced in different colors, some of which havechanged over the years.
- A Joke about M&M's
An old man and a young man work together in an office. The old man always has a jar of peanuts on his desk, and the young man really loves peanuts.
One day, while the old man is away from his desk, the young man yields to temptation and scarfs down over half of the contents of the jar. When the old man returns, the young man feels guilty and confesses to his crime.
"Don't worry, son. I never eat the peanuts anyway," the old man replies. "Since I lost my teeth, all I can do is gum chocolate off the M&M's."
7、Debauve Gallais 黛堡嘉莱;
黛堡嘉莱是法国最古老、最著名的皇室巧克力品牌。黛堡嘉莱的创始人是有"法式黑巧克力之父"之称的苏比士·黛堡先生。法国黛堡嘉莱巧克力是世界最顶级的巧克力。法文,Debauve et Gallais。
黛堡嘉莱是法国皇室御用巧克力品牌,拥有两百多年历史文化背景的品牌徽标,其顶部的皇冠象征着法国皇室,中部的法国国花百合,象征着"重生,希望",以法国皇家警卫队指定的服饰颜色(蓝色与金色)作为主色调,象征着黛堡嘉莱永恒的魅力及两个世纪的辉煌。
原系为法国皇室御用药剂师的他得到路易十六世的批准研制成了"健康巧克力"(内含99%纯黑巧克力),随后他又得到同是药剂师的外甥嘉莱先生(Antoine Gallais)的帮助,从此他们把一生都奉献给了可可事业,从而缔造了举世闻名的黛堡嘉莱品牌。
随后,巧克力在药房盛行起来,它们非常的美味可口并且被制作成各种形状如条状、药片状,甚至是拿破仑军队的模样。从此在巧克力的世界里出现了许多拥戴者,而黛堡嘉莱的商店也成为美食家们的圣堂。
Debauve & Gallais, is a French chocolate manufacturer founded by Sulpice Debauve in 1800. After his nephew Antoine Gallais joined the company in 1823, the company adopted their current name. In 1819 the company received the royal warrant as purveyors to the French court, and was the official chocolate supplier of kings Louis XVIII, Charles X and Louis Philippe. History Sulpice Debauve (1757–1836), former chemist to French king Louis XVI, devised "the novel combination of cocoa, cane sugar, and medicine after Marie Antoinette complained to him about the unpleasant taste of the medicines she had to take."The queen was so pleased that she named those exquisite coin-shaped chocolates "Pistoles". Debauve continued to create a variety of flavored Pistoles for the queen. Finally in 1800, Debauve opened his first chocolate shop on the left bank of Paris, at 4 Faubourg Saint-Germain. In 1816, Debauve was appointed as the sole chocolate supplier to the French royal families. In 1819, Napoleon's official architects Percier and Fontaine designed the new shop,which is now classified as a historical monument, located at 30 Rue des Saints-Pères. In 1823, Debauve took in his nephew Auguste Gallais, also a chemist, as an associate in order to create and distribute his dietary chocolates, – known then as "healthy chocolates" – made with almond milk, vanilla and orange blossom water. Gallais published four years later his Monographie du Cacao which offered a scientific approach to cocoa. Nowadays Debauve & Gallais claims to be one of the few former royal suppliers in France who remain their independence, family owned and operated till today. In 1989, Madame Paule Cuvelier took over Debauve & Gallais establishment. With the help of her son, Bernard Poussin, Debauve & Gallais has now expanded their business worldwide: New York, Seoul, Dubai, Tokyo, Nagoya, Osaka, Bucharest, Taipei, Hong Kong, Beijing, Nanjing, Shanghai, Chengd Taipe boutique Address :B2,No28,Songren Rd,Taipei,Taiwan Bellavita TEL: 002 886 8729-2730 / FAX: 002 886 8773-8384
8、Leonidas 列奥尼达斯;
Leonidas(列奥尼达斯)是比利时三大巧克力品牌之一,创始于1913年。Leonidas(列奥尼达斯)最主要的特点就是它的新鲜度和不含防腐剂,这也使得其产品的保质期只有短短的60天,因此全球所有Leonidas代理商都必须每14天从布鲁塞尔空运进口新鲜巧克力。
比利时,一个位于欧洲中心地带的国家,以制作巧克力的悠久历史而闻名。"Pralines"这个词是比利时高级巧克力的代名词,而无庸质疑的,"Leonidas"则是销售巧克力的第一品牌。
Leonidas is a Belgian chocolate company that produces chocolate and other related products. The company was started in 1913 by Greek-Cypriot American confectioner Leonidas Kestelides in Ghent although he first began producing his chocolate in the U.S. Even so, according to author and editor Mort Rosenblum, Leonidas chocolate is "real Belgian chocolate, fairly priced, and plenty of people like it." Its maintenance has been passed down through Leonidas Kestelides' descendants over the years. Leonidas has 350 shops in Belgium and nearly 1,250 stores in around 50 countries including 340 in France. Leonidas has become one of the highest producing, widespread chocolate companies in the world. Name and Symbol In 1937, Basilio officially protects his product with the brand and logo of Leonidas. The company was named after its founder. More specifically, the name and design of the symbol originate from the marble statue in the Sparta Museum entitled Leonidas, in which the Greek hero-king of Sparta is depicted. The tone of the physical appearance of the boxed chocolate was described as "no nonsense packaging with a daunting logo. The symbol serves as evidence that indeed Spartan myth is a key element in European and Western culture traditions.
9、Maxim's 马克西姆;
说到"Maxim's de Paris",法国"马克西姆"这个品牌,不能不提的是它的来源。和埃菲尔铁塔一样,马克西姆餐厅是法国巴黎的另一个著名的所在。1893年4月23日,马克西姆餐厅在巴黎皇家大道正式挂牌营业,它的前身是一家冰淇淋店。在新主人马克西姆-杰拉德先生的打理之下,马克西姆餐厅开始以一个高级咖啡馆的形象出现。并在后来由当时的著名大厨"Chauveau"先生的主持下,成为巴黎经营最高尚最正宗法式大餐的高级餐厅。
Maxim's is the name of a restaurant in Paris, France, located at No. 3 of the rue Royale. It is known for its Art Nouveau interior decor. Maxim's was founded as a bistro in 1893 by Maxime Gaillard, formerly a waiter. It became one of the most popular and fashionable restaurants in Paris under its next owner, Eugene Cornuché. Cornuché gave the dining room its Art Nouveau decor and made sure that it was always filled with beautiful women. Cornuché was accustomed to say: "An empty room... Never! I always have a beauty sitting by the window, in view from the sidewalk." In 1913, Jean Cocteau said of Maxim's: "It was an accumulation of velvet, lace, ribbons, diamonds and what all else I couldn't describe. To undress one of these women is like an outing that calls for three weeks' advance notice, it's like moving house."
10、DUCD'O 迪克多
比利时迪克多Duc d'O公司,世界知名巧克力品牌,世界著名巧克力品牌,一直以生产口味丰富的各色夹心巧克力、夹心松露巧克力、和酒心巧克力而著称,坚持采用自制工艺生产巧克力夹心馅料是它的特色,一直以生产口味丰富的各类夹心巧克力为名。1983年,Henry Verhelst先生创建了迪克多巧克力品牌。虽然与欧洲各种历史悠久的巧克力品牌相比,迪克多还十分年轻,但是在继承传统手工艺制作方面,它是毫不逊色的。
迪克多Duc d'O一直以生产口味丰富的各色果仁糖巧克力,夹心松露巧克力,和酒心巧克力而著称,畅销130个国家。在各种原料中,它对可可脂、榛仁、名牌利口酒、果肉和杏仁的选择格外关注,而其中一些巧克力夹心果馅是自制的,这就使迪克多更具有独一无二的风味。精美礼盒包装,更显品质可贵. 绝不含酒精及任何动物性油脂成分,适合于素食者以及崇尚自然健康人士食用。
相信大家应该没有看过这么详细的巧克力品牌介绍吧,小编我了给大家分享这篇文章,可是搜集了很多巧克力资料的哦,喜欢吃巧克力的你,把这篇美文收藏了吧,如果以后有机会出国,记得一定要买这些巧克力尝尝哦。
400-009-9696 在线咨询
武汉新航道提供雅思、托福、SAT、留学等语培出国服务